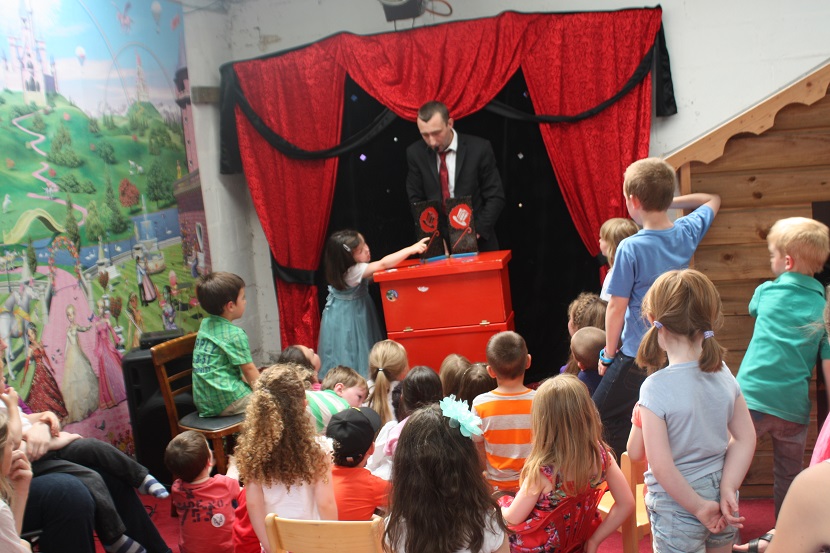 Murf The Magician | Kids Party
Murf the Magician is a very busy kids party magician. In fact he spends most of his time entertaining at kids parties performing party magic for kids of all ages. Murf the Magician is a top favourite kids party magician.
Murf and his LIVE Rabbit "Snowy" has entertained at hundreds of kids parties and not to mention the mams and dads that sit, watch and enjoy the party magic for kids of all ages young and old!!!
Murf the Magician has a variety of party magic for kids. He specialises in kids parties which includes dynamic, modern and amazing magic that kids will love and enjoy.
The show has a variety of magic tricks with professional routines and lots of comedy and humour.
Plus the special boy or girl becomes the Star of the show, assisting Murf with some hilarious and amazing tricks.
Your child's Birthday Party will be special and memorable. This show's got it all!! Spectacular magic tricks, audience participation and a real LIVE rabbit.
Murf also provides his own backdrop and sound equipment If you want your child's birthday party to be the BEST one yet, be sure to contact us to enquire about the best kids party magician around Also, every child will receive a balloon model be it flowers, swords, dogs etc.